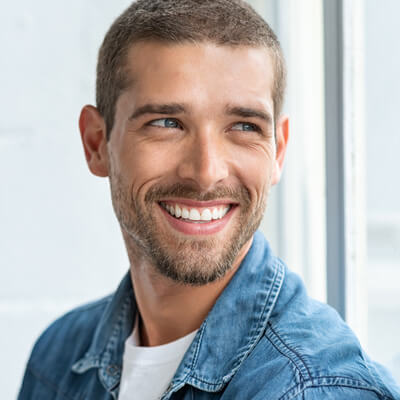 Veneers in Docklands, Melbourne
Do you have minor tooth flaws or imperfections that you'd like to conceal? One of the best ways to transform your smile beautifully is with veneers. A dental veneer is a thin layer of white cosmetic biocompatible material made of porcelain (ceramic) or resin composite that is bonded to a prepared tooth to mask a dark-coloured tooth, improve the shape of a crooked/malformed tooth, or enhance the appearance of one's smile.
What Are Some Benefits?
Veneers can
Change the colour of stained and discoloured teeth
Correct the shape, form and contour of malformed crooked teeth
Fix broken or cracked teeth
Dramatically cause life-changing effects for a person
Who Is a Good Candidate? Individuals with discoloured, crooked, gapped, worn-down, or broken/cracked teeth may be an ideal candidate for veneers. These custom shells are also ideal for patients wanting to achieve a healthy, youthful smile.
Types of Veneers Offered
Porcelain veneers are thin, tooth-coloured pieces of durable ceramic material custom-made and applied to the front surface of teeth. Composite ones are resin layers carefully built up (bonded) to the outer surface of teeth. We make both to match (or whiten) teeth colour and improve the smile.
The translucent properties of porcelain allow the tooth covering to catch light much in the same way a natural tooth does. Although composite resin looks good, porcelain is unparalleled. A remarkable benefit of porcelain veneers is they are stain resistant. If you get this type of custom shell on most of your upper and lower teeth, you may not have to whiten your natural teeth. Composite resin stains like natural teeth. Another thing to be aware of is that porcelain veneers are not reversible, while composite tooth coverings are.
Initially, porcelain veneers are more expensive than composite ones. Placing porcelain takes more time, skill and resources. The dental labs dentists work with are carefully selected, and fabricating restorations costs money. If you break down the costs by how frequently you would have to replace/repair composite veneers versus porcelain, though, the cost could come out even over time.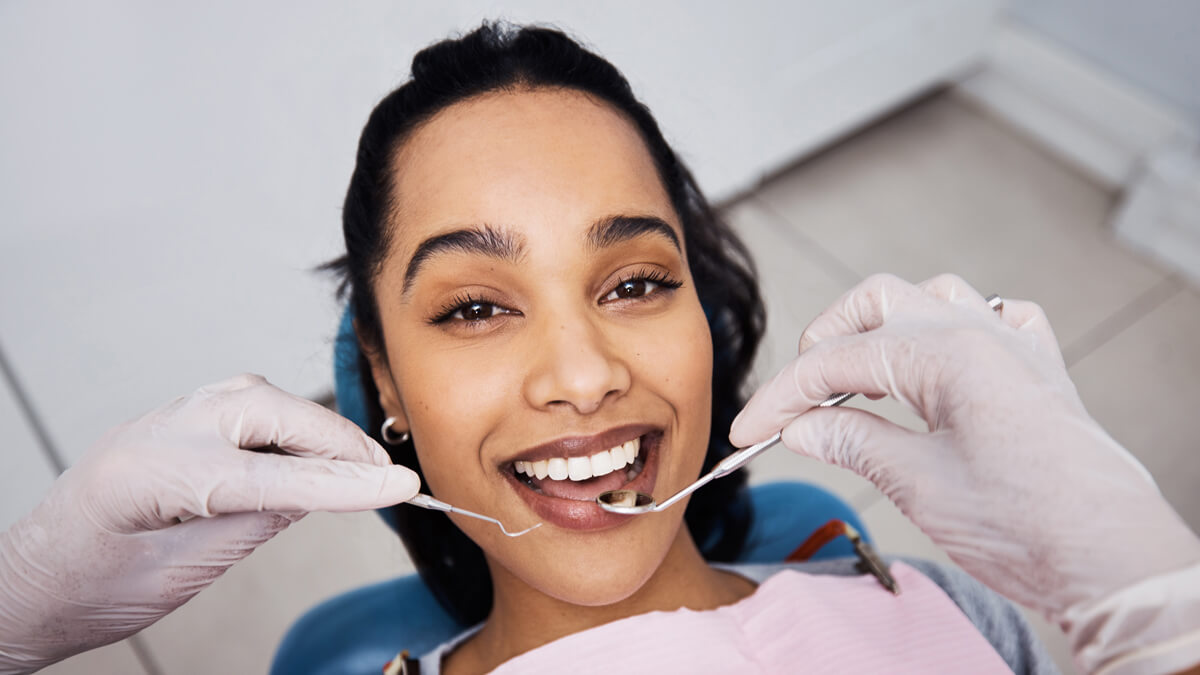 What to Expect
To predictably plan for a successful procedure, we need to properly assess the condition of your teeth. This requires X-rays, gum examination and smile assessment. The preoperative assessment involves taking shades, photos and a 3D scan, which are then uploaded to a software that generates a mock-up of your smile. You will review the mock-up for approval/changes before the tooth preparation begins. This ensures you receive the smile you want.
Once the mock-up is approved, tooth preparation can be planned. With the recent advancement and technology, very conservative/minimal tooth preparation is done. We can then fabricate composite veneers in the clinic on the same day.
If you want porcelain ones, an imprint or 3D scan of the prepared teeth is taken and sent to a laboratory technician, who will fabricate them and send them back to the dentist. Then the dentist will bond them to your teeth (you will have temporary veneers glued to your teeth until the porcelain ones arrive from the laboratory).
Typically, one visit is needed to get composite coverings, but porcelain ones usually require two appointments.
How Long Do They Last?
If properly cared for, porcelain veneers should last 10-15 years, while composite ones can last 5-8 years. While porcelain is fragile, once the veneer is bonded to a healthy tooth, it is incredibly durable. Composite is durable, but not as strong as porcelain, and is more prone to chipping. However, if a porcelain veneer becomes damaged, it would have to be replaced; it cannot be repaired. If you chip a composite veneer, you can repair it.
Caring for Your Veneers
As your new tooth coverings are a significant investment, you want to ensure they last as long as possible. Here are some tips:
Practice proper oral hygiene.
Use a soft toothbrush and fluoride toothpaste.
Take steps to prevent gum disease.
Get frequent dental checkups.
Avoid chewing on objects.
Refrain from grinding and clenching your teeth.
Avoid foods and drinks that stain your teeth.
Quit smoking.
Book an Appointment
Achieve that stunning smile you've always wanted with veneers! Contact Pinnacle Dental today to book an appointment!

Veneers in Docklands, Melbourne VIC | (03) 9052 4422