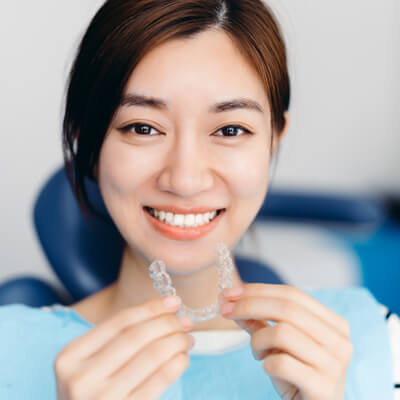 Docklands Clear Aligner
Orthodontics
ClearCorrect and Sure Smile are two popular alternative clear aligner systems that can help straighten teeth without the need for traditional braces. At Pinnacle Dental, we often use these clear aligner systems as an alternative to Invisalign trays, especially for anyone with limited cosmetic concerns. These aligners tend to be more affordable and provide effective treatment within a limited timeframe.
How Do Sure Smile and ClearCorrect Work?
ClearCorrect and Sure Smile aligners are similar to Invisalign as they use thin, plastic tray designs that gradually shift your teeth into their desired position. Each pair of aligners are customised for the individual patient and are worn for a specific duration before being replaced with a new aligner in the series. Clear aligners are ideal for simpler cases involving crooked, crowded or slightly rotated teeth.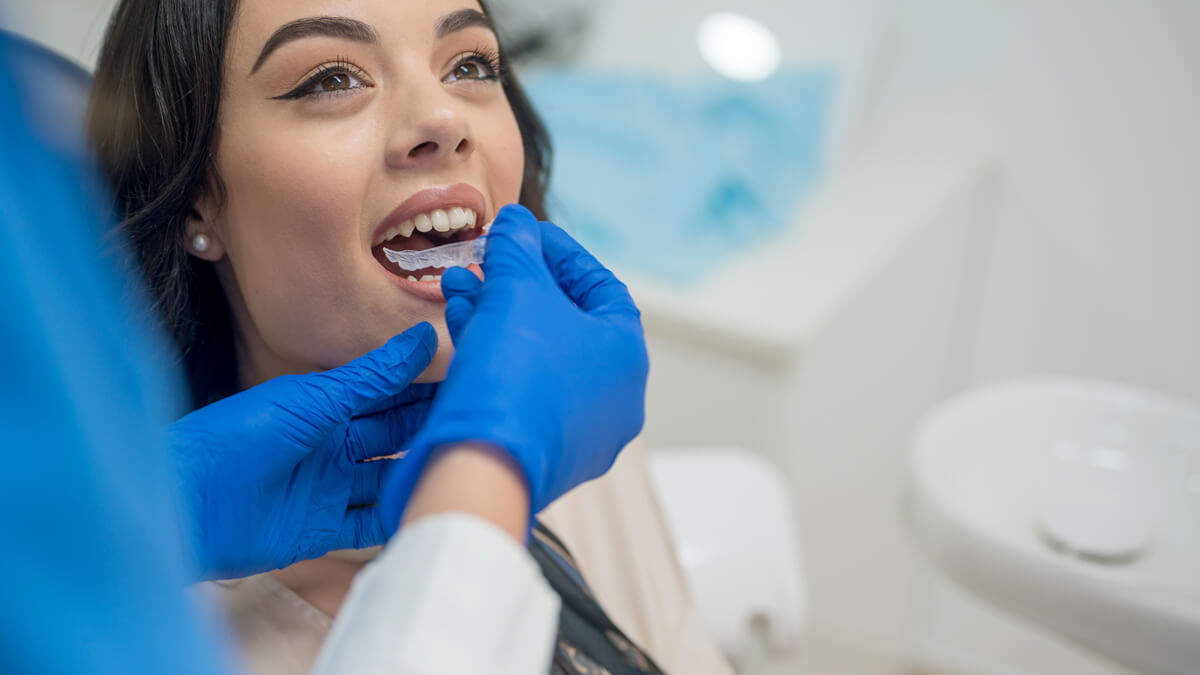 Do I Qualify for Clear Aligners?
The process of getting started with ClearCorrect and Sure Smile is simple. Our dentist will take photos, X-rays and 3D scans, which we upload into a treatment planning software. From there, we can determine the movements required and create a 3D mock-up of what your smile should look like. You're able to review this virtual preview before we order your clear aligners.
An Affordable Alternative
One advantage of ClearCorrect and Sure Smile is that they are more affordable than some other popular clear aligners. While Invisalign trays may be necessary for more complex cases, ClearCorrect and Sure Smile can provide effective treatment for those with limited cosmetic concerns at a fraction of the cost. This makes it an ideal option for patients who require short-term aesthetic adjustments.
How Long Does the Process Take?
In terms of time involved, most patients require about 8-10 months to finish a ClearCorrect and Sure Smile system, although some can be completed in as little as four months. This is generally much quicker than traditional braces.
Find Out if Clear Aligners are Right for You
We offer complimentary clear aligner consultations for adults and teens alike. Contact us today to learn more.

Clear Aligners in Docklands, Melbourne VIC | (03) 9052 4422