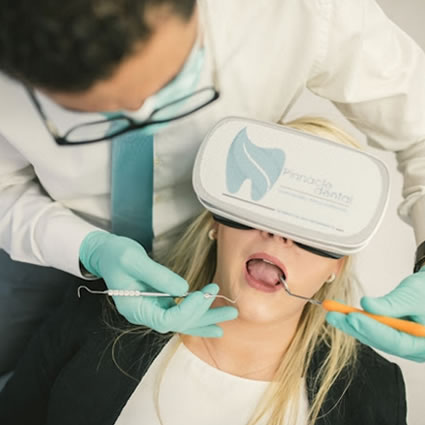 Cosmetic Dentistry in
Docklands, Melbourne
Gain Confidence in Your Smile
At Pinnacle Dental, we want to give you the confidence and smile you deserve! We provide a wide range of cosmetic dentistry for patients who are looking for a cleaner, healthier and brighter smile.
If you constantly avoid smiling or lack confidence in certain situations because of crooked, yellow or stained teeth, then it's time to speak to our team of professional cosmetic dentists. We provide a wide range of cosmetic services that can enhance the look and feel of your smile.
More and more people are realising the benefits of cosmetic dentistry and how it can enhance their smile, their self-confidence, and their lives.
Technological innovations and advancements in the medical sector are making it possible for cosmetic dentists like us to offer a wide variety of techniques that are efficient, quick and painless. Some of the services we offer include closing gaps between teeth,
teeth whitening
, and restoring cracked or missing teeth.
Why Choose Us?
We are professional and experienced dentists specialising in a broad range of cosmetic dentistry options.
Our practice uses only the highest quality components and materials.
We have a caring and compassionate approach to ensure your comfort.
We take the time to explain what options are available to you can make the best choice for your specific situation.
We are committed to educating you about post-care and maintenance of your teeth once the cosmetic procedure is complete.
We build relationships with each patient, treating you like an individual person.
We provide flexible appointment times.
Our clinic has ample parking and is easily accessible by public transport.
We offer transparent pricing and flexible payment options.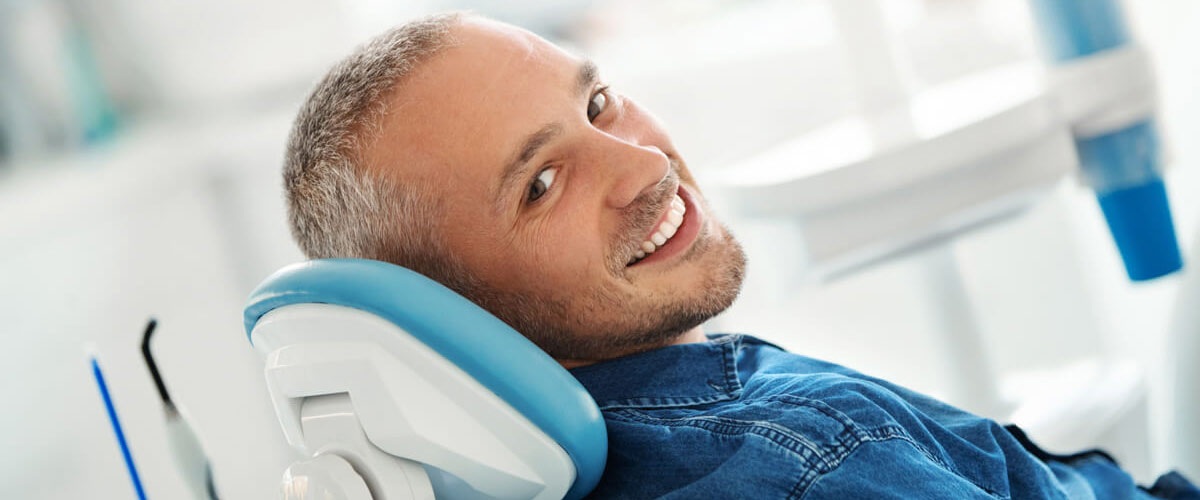 The Benefits of Cosmetic Dental Procedures
Cosmetic dental services include rebuilding chipped, broken, or worn teeth, reshaping uneven teeth, whitening teeth, replacing missing teeth, filling in gaps, and replacing amalgam fillings. These procedures are commonly meant to give you perfect, yet natural-looking teeth. We offer an abundance of options for just about any situation, from subtle changes to major repairs.
Aside from improving the aesthetics of your smile, cosmetic dentistry gives you the added benefits of improving your confidence, making regular cleaning easier, and reducing the effects of grinding and clenching. Cosmetic enhancements of your smile can also have dramatic results on your appearance and are certainly worth considering.
Cosmetic Services We Offer
Do you have any chips, cracks, or gaps in your teeth that embarrass you when you smile? If so, we can overcome this together! We offer dental veneers as a cosmetic solution to help address these dental imperfections.
Dental veneers can help to hide a variety of dental imperfections. They are thin porcelain, ceramic, or composite pieces designed to cover the front surfaces of your natural teeth. Since they cover the visible part of the tooth, they can be used to hide almost any imperfection. Veneers can be a perfect option because they look very natural.
Once you have decided to get veneers, placing them takes approximately two dental appointments. At the first visit, we take the measurements and the impression. We then combine these measurements using a shade matching card to provide the dental lab with the necessary information to create your new veneers, which will match the surrounding teeth perfectly.
While the lab works on creating the veneers, we prepare the patient's teeth. We first remove a small layer of enamel from the surface of the teeth. This helps to ensure that the veneers lay flat and that your teeth won't be overly enlarged when we place the veneers. Since this can make teeth sensitive, we will first secure a temporary set of veneers using removable, water-based glue. Once the permanent veneers are ready, you'll come back in so that they can be bonded into place with dental cement.
Many people have problems with how their mouth looks, even if their teeth are white and healthy. This issue has a lot to do with the position of the teeth in the gums, as well as the shape of the gums themselves.
In this case, gum contouring and teeth reshaping services are available. The main aim of contouring and reshaping is to change the shape and size of the teeth to comfortably fit or to make the teeth appear more uniform. This procedure is typically performed on the upper central, canine, and lateral teeth.
We will outline ways to even out the ends of your teeth in order to correct angular forms. Essentially, the dentist adds a filling so that your teeth end at the same point. This uniformity helps to make your smile more attractive. The dentist can also trim down teeth if some appear too long. Regardless of whether you want longer or shorter teeth, this procedure can give your smile a complete makeover.
Aside from its cosmetic benefits, this procedure comes with some health gains, too. By repairing overlaps and smoothing the teeth, they are easier to clean and therefore less prone infections. Reshaping can also correct problems that you may have with your bite function.
Dental crowns are restorations designed to "cap" a severely damaged, decayed, weakened, or discoloured tooth. Placing a dental crown on a tooth whose structural integrity is compromised can help to strengthen it and prevent further damage.
Dental crowns are often used to repair teeth with a fracture or cavity that extends over 50% of the width of the affected tooth. If a filling is used to repair this kind of damage, the structure of the remaining tooth might continue to weaken, and the filling may cause it to break or fracture further. Therefore, a crown is a better option.
Aside from strengthening a weak or damaged tooth, a dental crown can be used to improve its shape, appearance, and/or alignment. Crowns can also extend the lifespan of a heavily restored (filled) tooth.
Crowns can be made from ceramic, porcelain, gold, or metal alloys. The cost of dental crowns varies depending on the type of material you choose for your crown. For a more natural appearance, ceramic or porcelain crowns are recommended for the front teeth, while metallic crowns are best for the rear teeth.
Schedule Today
Contact us today to book an appointment to discuss your cosmetic dentistry goals.
CONTACT US

Cosmetic Dentistry in Docklands, Melbourne VIC | (03) 9052 4422