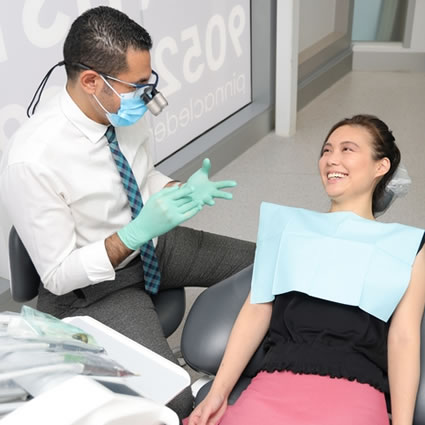 Smile Analysis & Design
in Docklands, Melbourne
At Pinnacle Dental, we offer a highly effective and technical process to enhance your smile and self-esteem in the most natural way possible.
There are many things to take into consideration when selecting the right smile analysis and makeover program for you. Our programs are customised and designed according to your unique circumstances and requirements.
What Is a Smile Makeover?
A smile makeover is the process of improving the appearance of your grin. There are many cosmetic dentistry procedures that can be used for this particular purpose. Some of these dentistry procedures include composite bonding, dental veneers, tooth implants, teeth whitening, and a host of other procedures.
Why Choose Us?
We are a professional dental clinic that specialises in various aspects of cosmetic dentistry utilising the latest technology and techniques to improve your smile.
We have ample parking and are easily accessible by public transport.
We are one of very few dental practices in Docklands that offer an effective smile design and analysis program.
We have a caring and compassionate approach towards all our patients.
Our expert team offers a wide range of cosmetic dental procedures to suit your individual needs.
We are one of the most trusted dental clinics in the area and offer the highest quality dental procedures at affordable rates.
Our transparent pricing and flexible payment options mean that obtaining a perfect smile isn't out of reach.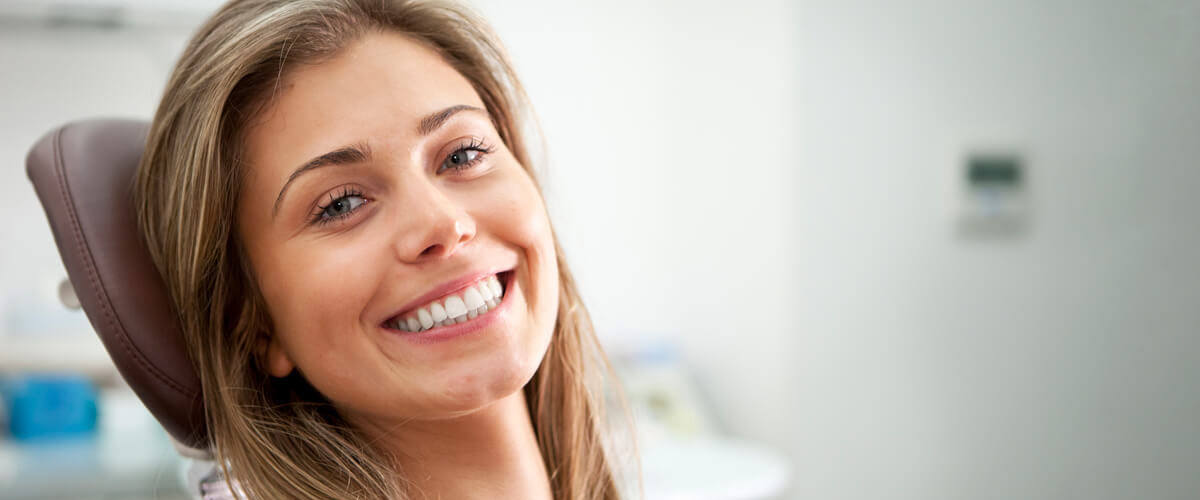 The Process and Initial Consultation
During the initial aesthetic consultation, our highly skilled and experienced team of dentists start the process by downloading a photograph of you into a computer imaging program. This will show you what your new smile will look like. In fact, it may require as few as two appointments to complete the entire process. The time duration of each appointment will depend on the complexity of the process.
Technology is constantly evolving, allowing the dental industry to offer services never thought of some years back. One of the latest developments to emerge is the ability to redesign your grin. This process begins with an initial aesthetic consultation in which a photograph of your mouth is downloaded into a computer imaging program. With some precise measurements, your new grin can be simulated during this visit.
In order to do this, our experienced cosmetic dentists will examine the width of your teeth, their shape, colour, display and also the condition of your gum tissue. They will also examine your facial appearance, skin colour and even your hair colour before devising the right makeover program for you.
Creating Your Perfect Look
Our dental experts will review all aspects of your smile before helping you decide on the best approach for your grin.
Colour: The colour of your teeth is one aspect that will be considered when deciding on the right smile makeover plan for you. Silver and amalgam dental fillings can be replaced with the latest tooth-coloured fillings. These are natural tooth-like fillings. Teeth whitening is also an effective cosmetic treatment that can improve the colour of stained or dulled teeth.
Alignment: If your teeth are crooked, have gaps or are overlapping, they should be straightened and aligned before further treatment is taken. Orthodontics, Invisalign® clear aligners or veneers can be used to correct the alignment and spacing between your teeth.
Missing teeth: Missing teeth can affect your grin and the way you bite, which can lead to a host of other dental issues. Dental implants, dentures, and bridges are some of the most effective cosmetic treatment methods for missing teeth.
Cracked teeth: Uneven, cracked or chipped teeth should be cosmetically repaired or bonded before any procedures are undertaken to try and improve your smile.
Ageing Issues: Ageing can have a dramatic effect on our smile, as our gums and jaw bone are prone to shrinking. If you have a gummy grin as a result of ageing, don't worry. Our expert dental team can recontour your smile to improve its overall appearance. An ageing face can be rejuvenated and improved through the smile analysis and design process. Oral maxillofacial surgery and orthodontics are some of the most effective treatment methods in this regard.
Schedule Today
Our cosmetic dentists will work closely with you to develop the right smile analysis and design plan. Our plan will let you achieve exactly what you want from your grin! Contact us today to book.
CONTACT US

Smile Analysis and Design in Docklands, Melbourne VIC | (03) 9052 4422