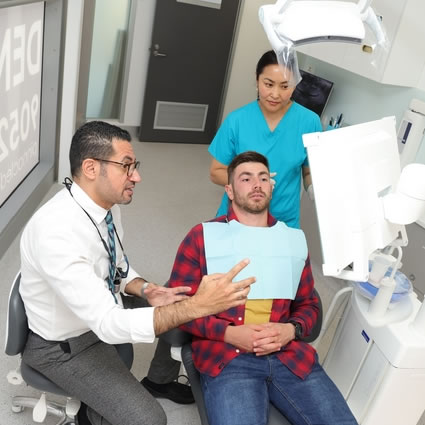 Emergency Dentistry in
Docklands, Melbourne
Our Pinnacle Dental team are experts when it comes to handling emergency dentistry for the Melbourne community. We take a caring and compassionate approach to support you with an immediate response.
We provide a number of emergency procedures to make it easy for you to get the right treatment for any accident or injury you have. If your teeth are experiencing severe pain or you have just had an accident resulting in a chipped, broken or even a lost tooth, you should contact us immediately.
Not only will our experienced professionals be able to immediately alleviate the pain you're experiencing, they will also provide a full and thorough examination in order to determine the root cause of the problem and offer the appropriate treatment or solution.
We treat all dental emergencies seriously, as we understand how painful and traumatic these emergency situations can be, especially for children. Once you step into our clinic, you will be given priority service for your dental emergency.
Why Choose Us?
We are professional and experienced dentists who specialise in dealing with a wide variety of dental emergencies.
Our dental practice is able to respond quickly and appropriately to any type of emergency situation.
We take the time to explain what options are available to you, even in an emergency situation, so that you are left satisfied with the outcome.
We have a caring and compassionate approach towards emergency dentistry and strive to ensure that your experience is an enjoyable one.
We take the time to build relationships with each patient and treat you like a person.
Our clinic has ample parking and is easily accessible by public transport.
We offer transparent pricing and flexible payment options.
Our friendly and helpful staff will assist you in processing any health fund claims on the spot.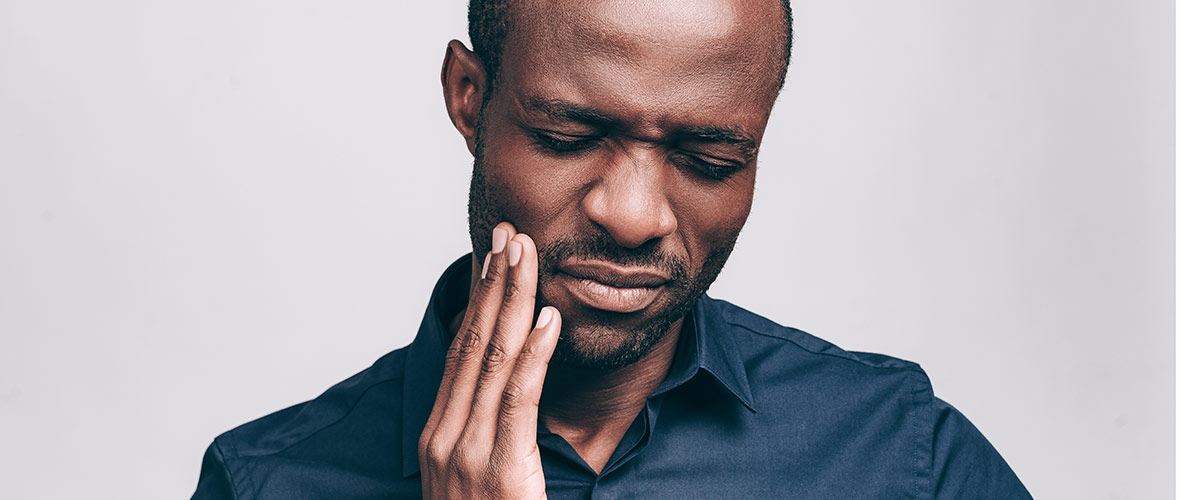 What Is a Dental Emergency?
Most dental emergencies include accidents that involve your mouth or teeth, as well as infections that may lead to swelling, bleeding and toothaches. You should always seek immediate dental treatment whenever you experience any of these situations, in order to improve the chances of saving the tooth or teeth, or to prevent any infection from becoming worse.
Following are some examples of dental emergencies and what to do when they occur:
Toothache: A bad toothache will most likely cause you great pain and discomfort, which can affect your focus, sleep, and general quality of life. While relying on painkillers can be an effective temporary solution to control the pain and discomfort, visiting our dental clinic to treat the root cause as soon as possible is the best way to get rid of the pain once and for all. The best thing to do when you experience strong pain in your teeth or mouth is to gargle or rinse your mouth out with a mild salt solution to clean your teeth. If there's swelling, apply a cold compress onto the affected area and contact us immediately.
Once you arrive at our clinic, we will treat your problem by identifying the root cause of the issue (e.g. decay, cracked tooth, trauma, periodontal abscess, etc.) From there, we'll use modern techniques and/or treatments such as extractions, tooth coloured fillings, and root canal treatments, depending on your specific problem.
Dislodged or Knocked-out tooth: If you have accidentally had a tooth knocked out, don't panic. Immediately pick up the tooth and rinse it, without removing any tissues that still might be attached. Please note that it's still possible to have the tooth successfully reinserted within an hour of it being knocked out. Therefore, put the tooth in a cup of warm water or warm milk and try to visit our clinic as soon as you possibly can.
Cracked, Chipped, or Fractured tooth: External impact and sports injuries can cause your teeth to get chipped or cracked when you least expect it. If this affects the nerves of your teeth, the pain can be quite unbearable. If this happens, it's advisable not to take any medication unless you're advised to by a dentist. To reduce the pain or swelling in the affected area, apply an ice pack, and then call our clinic immediately.
Our Dental Emergency Services
Emergency Extraction: We always do our best to find options to save your tooth in order to avoid a full extraction. In some cases, it's possible to save part of the tooth with a dental crown or root canal. However, damage to a tooth can be so severe that it warrants a full extraction. If a full extraction is the only option, our dentists have ample experience to make the process as quick and pain-free as possible. A tooth extraction can cause the adjacent teeth to fill the gap that is left, which can have a significant effect on your smile in the long term.
Infections Resulting from Oral Surgery: In any form of surgery, there's a small chance that an infection will develop. If you've recently had any form of oral surgery, such as tooth extraction or root canal, you should be on the lookout for any signs of infection. These symptoms include pain, fever, and swelling around the area of infection. If you think you're developing an oral infection, contact us immediately. It's much easier to treat the infection in the early stages than deal with it after it has already spread.
Children's Emergencies: Children are fairly prone to oral health complications due to their greater exposure to mishaps and accidents. Just as with any other dental emergency, it's crucial to make an appointment with your dentist as soon as possible. Keep in mind that oral health complications or problems in children that go untreated might cause serious problems later in life.
Schedule Today
If you've experienced a dental emergency, don't wait! Contact our office today to schedule emergency care with our compassionate, experienced team.
CONTACT US

Emergency Dentistry in Docklands, Melbourne VIC | (03) 9052 4422