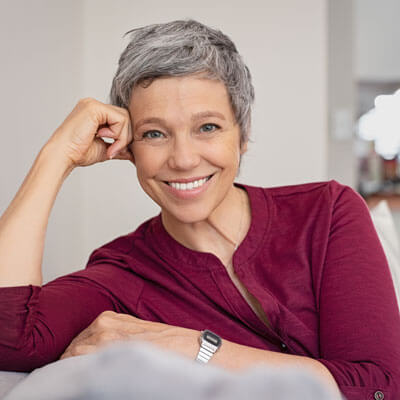 Dentures in
Docklands, Melbourne
If you think you might need dentures, then look no further than Pinnacle Dental, Docklands's number one choice for dentures. We provide quality dentures and are able to help you every step of the way throughout the entire process, ensuring that you end up with the million dollar smile you've always wanted.
Dentures, also referred to as false teeth, are prosthetics that are used to replace missing teeth. If you find yourself in a situation where you require some or all of your teeth to be extracted, dental appliances may be used to replace any of your teeth that have been removed.
Our team of dentists
are experienced in producing dentures that feel comfortable and natural in your mouth, removing the uncertainty that this type of procedure can bring. We're committed to creating appliances that fit correctly so you can show off your natural-looking smile and chew with confidence.
Why Choose Us?
We are a professional dental team with many years of experience working with dentures.
Our clinic has ample parking and is easily accessible by public transport.
We provide a wide selection of appliances to suit your needs.
Our caring, compassionate approach ensures your comfort throughout the process.
Our transparent pricing and flexible payment options make the process of obtaining dentures more affordable for you.
We offer a range of appointment times to suit your schedule.
We're committed to providing top quality diagnostics and care so you know your dentures will last.
Our detailed advice and aftercare assistance help you get used to and properly maintain your dentures.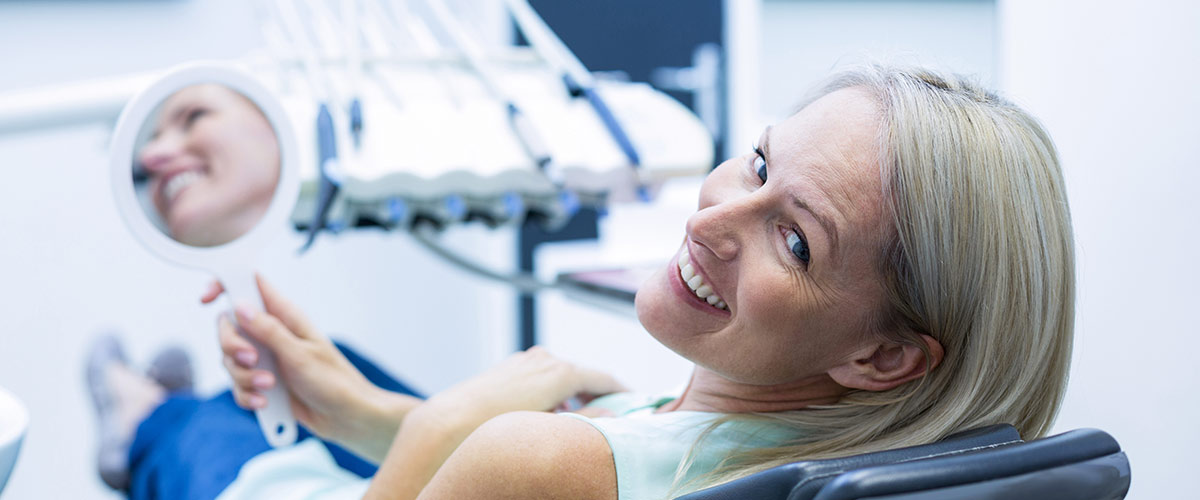 How Are Dentures Made?
These appliances are made by taking an impression of your mouth, which is used to design teeth that will fit your gums and align with any remaining teeth in your mouth. The impression is used to make a mould, which is filled with a special acrylic resin to create a hard, durable dental prosthesis. This initial mould is then tested against a model of your mouth to make sure that it fits properly and allows you to bite comfortably and effectively. Extra care needs to be taken, as occasionally during the manufacturing process, the mould can become misaligned. If that happens, it will need to be remade because even small changes to the alignment can make eating uncomfortable.
In order to ensure proper alignment, the dentist uses an articulator to simulate the workings of your mouth. The articulator replicates your upper and lower jaw and is based on your unique jawline and biting motion to ensure a perfect fit. You may need to visit the dentist a few times during this process, especially if you are getting a full set of dentures made. Our goal is to provide you with perfect-fitting appliances!
For partials, a combination of X-rays and 3D imaging can be used to model the teeth already in the mouth. If you are using a removable appliance, then once the fit is correct, the denture is ready to use.
If the appliance is going to be an implant, it will need to be prepared so that it can be attached to an anchor. The anchor is a metal rod which is implanted into your jawline. The implant will require two rounds of surgery. The first surgery will be to drill a hole into the jawline and insert the anchor. Once the anchor has healed in place, the second surgery involves the rod being attached to the tooth to hold it in place.
Frequently Asked Questions
You may need dentures if you have lost several teeth or if you have suffered from periodontal disease. If you have already lost several teeth, getting dentures may help to protect the teeth that you do have left.
If you have noticed that your remaining teeth are starting to shift, leaving gaps between them, then dentures can help with this issue.
One often-overlooked sign that you might need dentures is indigestion. While this isn't always a sign of tooth issues, some people who have problems with their teeth do not chew their food properly. This means you are swallowing bigger pieces of food that are harder for your stomach to digest.
Both implants and removable dentures will eventually need to be replaced, as they can wear out over time. Removable dental appliances can be expected to last five to eight years with proper care. You should have your mouth and your dentures examined annually.
It is possible that your appliances may need to be replaced sooner if they are worn or fractured or have otherwise deteriorated. The fit of your appliances can also change over time, as your gums shrink or change shape.
Wearing improperly fitted dentures can damage your gums and increase your risk of suffering from infections. This is another reason why it is so important to see your dentist regularly, even if you have full ones.
Book In Today
Contact us today to schedule your appointment.
CONTACT US

Dentures in Docklands, Melbourne VIC | (03) 9052 4422