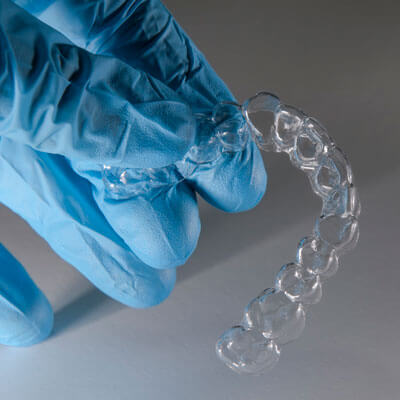 Your Docklands Invisalign® Orthodontic Provider
Invisalign clear aligners are known for revolutionising the orthodontic industry. The Invisalign system is a way to correct teeth alignment issues such as crooked teeth, spacing or a 'malocclusion' where the bite is not correct without the need for traditional braces.
NEW PATIENTS

What Is Invisalign?
Invisalign clear aligners are an alternative to traditional braces. They use thin shells of plastic designed to move some teeth in a specific direction and in a sequential manner. Occasionally, special attachments are used to concentrate or direct the force in a specific way to correct tooth rotation.
Invisalign is the most common brand of
clear aligners
and has been in use for over 25 years.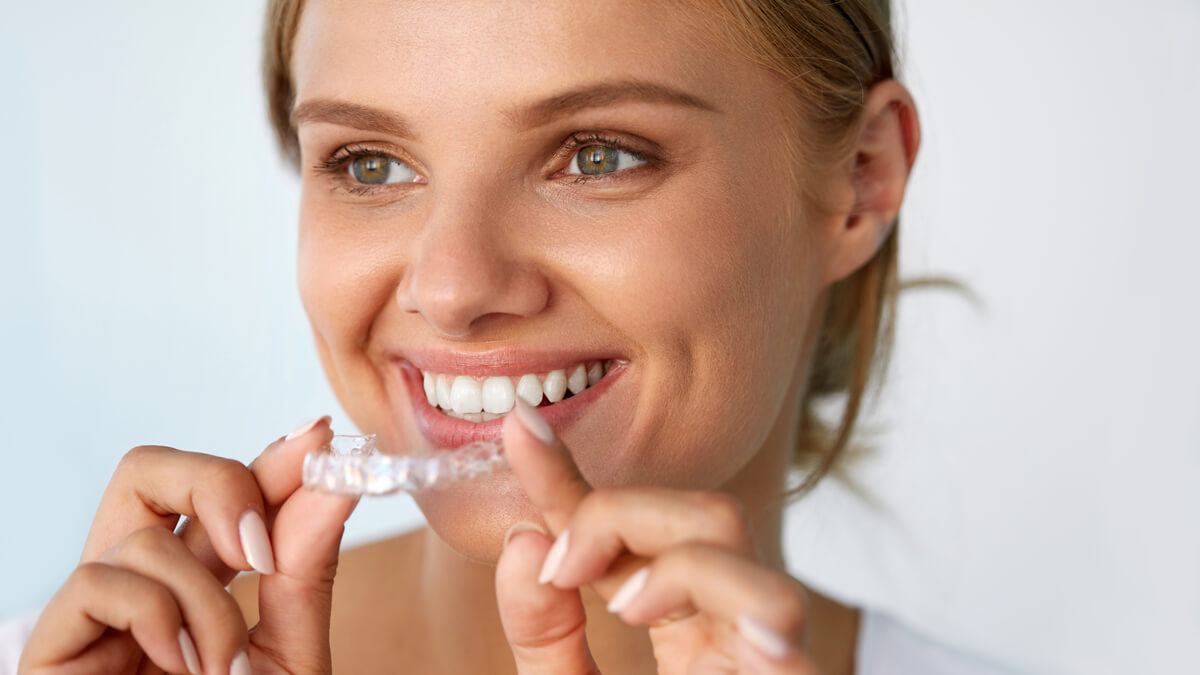 How Does It Work?
Most of our patients wear the trays for 10-14 days for a minimum of 20 hours per day and then switch to the next pair of aligners, which pushes the teeth further. Patients can also chew on special devices to reduce overall treatment time. The completion time varies, with most patients requiring about 8-10 months to finish, while complex cases may take two years or more. In most situations, our patients spend no more than an hour total in the dental chair over the duration of their orthodontic therapy.
During your initial consultation, we'll take a 3D scan, photos and X-rays of the teeth, which are uploaded into Invisalign software. The AI technology will sort through all the tooth movements required. From there, the software generates a mock-up of the final outcome, which we share with you during a second appointment. At this time, we can discuss the number of aligners needed and the expected duration of therapy. If you're ready to begin the teeth straightening process, your aligners are 3D printed in the United States and usually take about a week to arrive.
Benefits of Clear Aligners
Invisalign clear aligners are easier to keep clean and patients can remove them to brush their teeth, eat whatever they like or take them out for important meetings. They are barely noticeable and don't cause any reactions in your mouth. Their versatility makes them preferable over traditional braces, where white, yellow and brown spots may appear due to how difficult they are to clean.
Reserve a Complimentary Consultation
Book a free evaluation today to learn more about clear aligner treatment. We look forward to helping you achieve your smile goals!
CONTACT US

Invisalign Docklands, Melbourne VIC | (03) 9052 4422