Meet Dr Charlotte Lloyd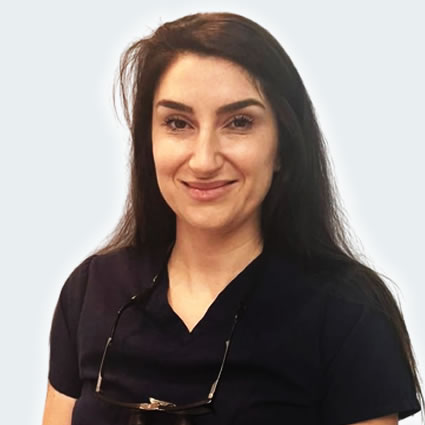 Dr Charlotte Lloyd is a highly skilled dentist with a passion for providing exceptional dental care to her patients.
Her interest in dentistry began with her desire to listen to people's needs and work together to achieve their desired outcomes. She earned her Bachelors of Dental Surgery from the prestigious University of Manchester in 2012.
Dr Lloyd takes her professional development seriously and continues to attend courses in dentistry to ensure that her patients receive the most up-to-date treatments available.
Helping Patients Smile
For Dr Lloyd, the most fulfilling aspect of her profession is relieving patients' pain and helping them smile again. She strongly believes in treating patients holistically by listening to their needs and working together to achieve their desired outcomes.
EXPLORE OUR SERVICES

Outside of the Practice
Outside of work, she enjoys travelling and spending time with her family. Having worked in both the private and public dental sectors in the UK, Dr Lloyd moved to Dubai in 2015, where she worked for seven years in one of the most sought-after dental specialty clinics in the Middle East. She underwent extensive postgraduate training, mainly covering aesthetic, endodontic, and facial cosmetic treatments, and their use within the dental realm. Dr Lloyd often performed complex procedures to rehabilitate patients' dental function and improve dental aesthetics.
She looks forward to welcoming you into the practice. Get to know more about her when you book your next visit!

Dr Charlotte Lloyd | (03) 9052 4422